My application with the Injuries Board has been released, but I'm not sure why. What should I do now?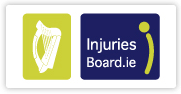 The Personal Injuries Assessment Board (PIAB) also known as The Injuries Board is a statutory body which is the first forum that deals with most cases where you are looking for compensation for personal injuries arising out of an accident or assault. You must apply through PIAB first and if they make an award in your case and both you and the person against whom you are claiming are satisfied with it, then this will be the end of the matter. However if PIAB do not make an award or you or the person against whom you are claiming does not accept the award, then the matter is released from PIAB and you may then pursue your claim further and bring Court proceedings if necessary.
It is best to take legal advice as soon as possible after your accident to ensure that the incident is investigated correctly and your application is presented properly to PIAB. The staff at PIAB process your claim but, it is not their job to independently legally advise you regarding your application, your injuries and/or your out of pocket expenses. At the end of the PIAB process, if your case is not finalised and is being released , PIAB will set out in their covering letter why your case was released, most likely it is because either
a) They are unable to deal with your claim. This can be for a variety of reasons-perhaps the Respondent (person you hold responsible for your accident) was not correctly named, or their address was not correct or there is some important documentation missing from your application such as a medical report or your fee was not paid. If this happens it is important to contact your solicitor immediately as the time in which to take your case is running against you. It will be necessary to complete your Application correctly and re-lodge it with the PIAB.
b) They have assessed your claim. Once the PIAB put a value on your claim they will inform you and the Respondent of amount of the Assessment and then The Applicant (you) have 28 days in which to accept or reject the amount of the assessment and The Respondent (other party) has 21 days in which to accept or reject the assessment. Your Solicitor will assist you in evaluating whether you should settle your claim at that time and whether the assessment is a fair offer for your injury and losses. If the assessment is accepted by both the Applicant and the Respondent then an Order to Pay the assessed amount issues from the PIAB. If either the Applicant or the Respondent refuses the assessment then the Application is released from the PIAB. When the Application is released you are provided with an Authorisation and it is necessary to keep this document safe as it will be needed if court proceedings have to be issued.
c) Your application may have been accepted by PIAB as being a valid claim but could be released from PIAB before assessment for various reasons including –
i) You have not used the correct legal name of the Respondent;
ii) There may be a question about liability i.e. who is responsible for your accident;
iii) Investigations could be ongoing regarding your accident or
iv) Your injuries may not be fully recovered in the time period that is set out for the PIAB to assess your claim.
It is important that you see your solicitor immediately and he or she will explain to you why your case was released and what you should do next. You usually have two years from the date of your accident to lodge and have your application acknowledged by the PIAB. When the claim is released by the PIAB other time limits apply and it is important to take legal advice from your Solicitor as soon as possible to avoid the time limits expiring.
Your Solicitor will be able to advise you why your case was released from the PIAB, whether you have used the correct legal name of the Respondent in your application, whether you have included all potential respondents, the merits of your case, what difficulties there may be with liability, the value of your injury and losses or whether further investigations should be carried out. Furthermore your Solicitor will advise you of the costs and outlays likely to arise in bringing proceedings, and your chances of success or failure in any proceedings.   If you decide to continue with proceedings your solicitor may have to carry out further investigations such as request an engineer's report or obtain additional medical evidence by way of further medical reports. Your solicitor will also ensure you claim for all your out of pocket expenses and that you have valid proof of all such expenses. The likelihood is that your Solicitor will then fully brief a Barrister with details of your claim- the circumstances, the other parties involved ,the injuries and out of pocket losses incurred. Your Barrister will evaluate your case again and give you the benefit of their further advices and will draft the proceedings. Your Solicitor will review the proceedings with you and they will be issued from the Court that best reflects the value of your case – District Court up to €15,000; Circuit Court over €15,000 and up to €60,000 and the High Court for values over €60,000.
Ensuring that your claim is properly presented to PIAB, ensuring any decision of PIAB is fair or otherwise and, if your claim is released from PIAB, ensuring that you proceed properly and within the time limits so your claim is protected are not simple and certainly not always straightforward matters. Protect your position by taking the advice of your Solicitor at the earliest opportunity.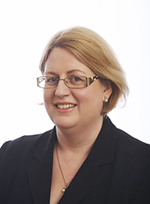 Sarah Breslin is a Senior Solicitor with many years experience in Litigation matters with Stone Solicitors, a law firm practicing from The Bull Ring, Wexford. Stone Solicitors is a Gold standard Q6000 law firm assessed under an independent risk management review by The Institute of Legal Research and Standards. Stone Solicitors can be contacted on 053 9146144 or by e-mail at info@stonelaw.ie .