Stone Solicitors LLP is a modern progressive law firm and we pride ourselves on having a committed, energetic and specialist legal team to help you with your legal issues.
The firm was established in February 1992 and has grown rapidly since then, principally because of our commitment to customer care, an approach which remains central to the manner in which we conduct our business. We value our relationship with our clients and strive to provide an efficient and friendly service. We believe that building a long term relationship with you, the client, enhances our ability to provide an excellent service to you and your business.
Each of our Solicitors concentrates on his or her own specific areas of expertise so that we can provide you with a comprehensive service in those areas.
Our People
VAL STONE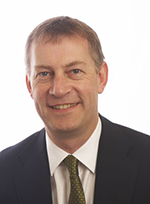 Val Stone is our managing partner. A native of Wexford town, Val worked in Clarke Jeffers Solicitors in Carlow before returning to home soil in 1992 to set up Stone Solicitors. A businessman at heart, Val's understanding of the essentials of business and the commercial realities of today's economic climate give him the edge in his specialist areas of commercial property and general commercial law. As a Fellow of the Chartered Institute of Arbitrators (Irish branch) Val has been involved in numerous arbitrations for both applicant and respondent. The firm's recent appointment to the Solicitors panel for NAMA is further evidence of our expertise in Commercial property
Email: vstone@stonelaw.ie
Telephone: 053 9146144
CATHERINE STACK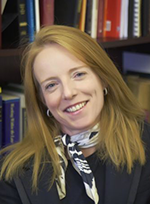 Catherine Stack joined the Firm as a full partner in 1994. A Kerry native, she swapped the west coast for the east coast, having previously worked in civil litigation in Tansey Solicitors in Sligo and Donegan Solicitors in Cork. Catherine now specialises in the areas of Probate, Wills and Estate Management. She also has a special interest and wide experience in Licensing matters.
Email: cstack@stonelaw.ie
Telephone: 053 9146144
SARAH BRESLIN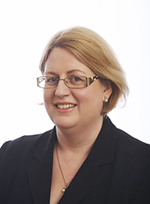 Sarah Breslin hails from Gorey and joined us in November 2006 from Poe Kiely Hogan Solicitors in Kilkenny . With more than 12 years experience in Civil Litigation, Sarah specialises in Family Law and personal injury matters. Sarah is also a trained collaborative lawyer, available for the resolution of disputes through the collaborative process.
Email: sbreslin@stonelaw.ie
Telephone: 053 9146144
GERALDINE MURPHY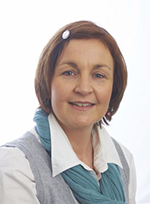 Geraldine Murphy, a born and bred Wexford woman, is our accounts manager. With more than 30 years accounts experience and a professional qualification from the Association of Chartered and Certified Accountants, she monitors and controls all financial transactions. A superb organiser, she is also our office manager.
Email: gmurphy@stonelaw.ie
Telephone 053 9146144